WELCOME TO AUTUMN WINTER '22
R.M.WILLIAMS PRESENTS 'FROM THE GROUND UP', THE STORY OF A FAMILY GATHERING AT THEIR HOMESTEAD IN THE SNOWY RIVER REGION, TO EMBARK ON THEIR ANNUAL TREK TO THE TOP OF MT. KOSCIUSZKO, THE PINNACLE OF AUSTRALIA.
On their journey from the verdant grasslands at lower level to the snow and rock of the mountain, we see the durability of our new range of Men's and Women's wear put to the test in this beautiful yet rugged terrain.
Walking together, deeply connected to each other and the land on which they tread, the family is in thrall to the majesty of the landscape that surrounds them. Against a backdrop of harsh terrain, their boots and clothing serve as a perfect union of utility and elegance, of heritage and modernity.
This is our most extensive seasonal collection yet, but it's still defined by our outback heritage, our kinship with Australia's heartland and begins, as always, with the R.M.Williams boot – made from the ground up.
ARRIVING
They come in ones and twos.
They'll frighten the life back into this old house
And dance the kitchen round
Till it feels like home again.
But when the birds decide it's time
We'll leave this comfort all behind.
We'll all go up together.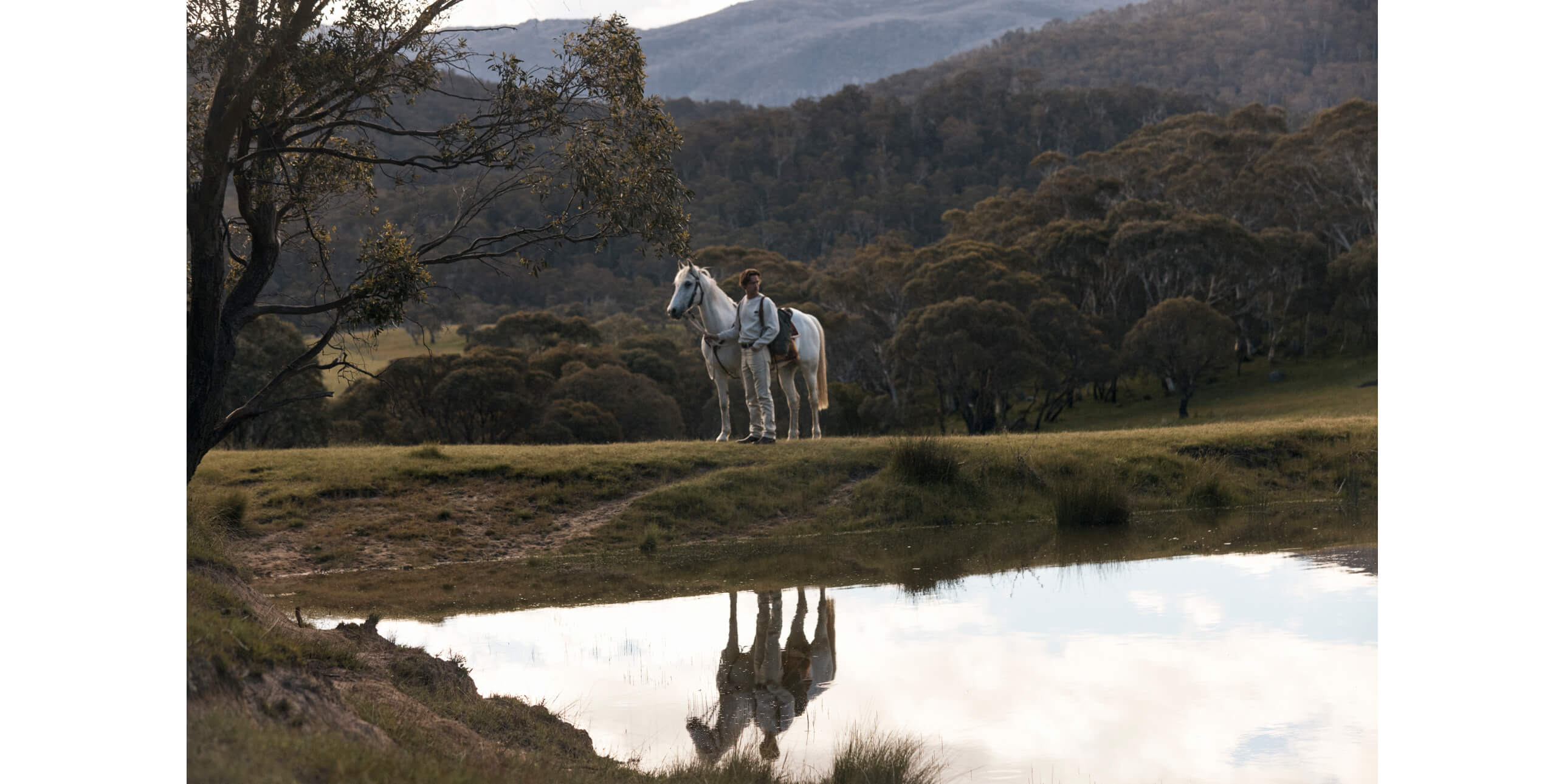 GOING UP
The land makes family out of us,
We cross the old divides.
Quality means something different up here,
Where the going is slow
And the bones of the mountain show.
The Top
This is why we come up here,
To be Inspired by the land we tread.
Walking beside each other,
Staying true,
From the ground up.